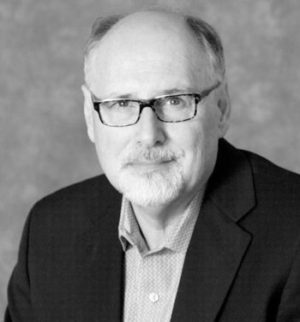 For three decades, Mark Fuerst has been recognized as one of the preeminent thought leaders and creative entrepreneurs in U. S. public media.
In 2015 he was selected for the "PRRO Award" for "Outstanding Contributions Made on Behalf of Public Radio Stations Nationwide."

EARLY CAREER
In his mid-20s, Mark helped to redefine the concept of community radio at WORT-FM in Madison, where he served Development Director, later Business Manager, and senior public affairs producer, hosting monthly call in programs with Madison's Mayor, Joel Skornicka, and co-hosting the Pacifica Radio broadcast of the 1980 Democratic National Convention from Madison Square Garden.
In his 30's, as General Manager of WXPN-FM, Philadelphia he worked with an extraordinary staff to invent the AAA music format for public radio format.  Using that format, WXPN launched the first NPR contemporary music program, World Café, now heard on 581 stations around the United States.  Partnering with United Stations Radio Network, Mark and his team also created The Difference with Todd Rundgren which brought the music of World Café to 200 commercial radio stations. 
AFTER WXPN: BUILDING DIGITAL SERVICE IN PUBLIC MEDIA
In 1997, Mark left WXPN to form Innovation4Media (I4M), the first consulting company to focus exclusively on the relationship between new media and public broadcasting.  Since that time, he has worked with station, network and association leaders in public media to identify the service and business opportunities of the digital era.
With encouragement and support from the Corporation for Public Broadcasting (CPB), he organized the Integrated Media Association (IMA). With active participation from NPR, PBS, American Public Media, Public Radio International, and 30 leading stations, IMA soon became the leading industry advisory group for new media strategy and practice in U. S. public broadcasting. 
Working within IMA from 2003 to 2010, Mark organized six national Public Media Conferences and directed seven national research projects on topics ranging from online fundraising and email marketing to digital music streaming.  
From 2007 to 2009 he directed the CPB Public Media Innovation Fund, that placed $800,000 in 40 R&D pilot research projects in online news, social networking, new business models and online education.  
In 2008, he worked with IMA members to create Public Media Metrics (PMM), which applied Google Analytics to monitor activity at more than 100 non-commercial online properties, creating the first widely-deployed comparative performance tracking service for public media websites.
THE FUTURES FORUMS AND LOCAL THAT WORKS
Most recently, starting in 2012, Mark has directed and developed the Public Media Futures Forums, a project of the Philadelphia-based Wyncote Foundation.  
Under his guidance, the Forums have examined:
Public Broadcasting Revenues 1997 - 2008, A Tale of Two Systems

developed for Current in 2012.

Understanding the Program Economy

developed for the Public Radio Program Directors Assoc. (2013).

Local Programming in Public Television

developed in collaboration with TRAC Media (2012).

Understanding Impact,

developed in partnership with the Center for Investigative Reporting (2014).

Finding The Next $100 Million Opportunity

: The Promise of Major Gifts and Sustainers (2012).

The Future of Membership

developed in partnership with Greater Public (2014 - 15).

The Growing Capacity Gap,

the implications of differential growth at large and small licensees (2013).

What's Going on with Podcasting?

Its evolution, trajectory, and likely impact on public radio (2015).

Generation Gaps in Public Media, the diverging views of the C-Suite vs. Young Professionals (2013).

Opportunities in Journalism: The Next  News Network, 

developed with the Station Resource Group (2016).

The Dangers of "Going Local,"

what research tells us about local programming (2013).

Collaborations that Worked,

five case studies of successful reorganization, developed for Public Media Business Association (2016).

Changing the Conversation

an analysis of the continuing strength of the public media system balanced by warnings about the need for increased investment in local news and digital service. (2017).

Digital KPIs for Public Media,

I4M managed an 18-station project and partnership with National Public Radio Digital Services to identify the key performance indicators for digital service at public stations. (2018).

Managing through the Pandemic

, a series of 10 webinars developed to assist managers and staff to adapt their work modes to the "work at home" environment of 2020. (2020).

Expanding the View,

a series of webinars produced by I4M, the Poynter Institute, Gather at the University of Oregon School of Journalism, and the Public Media Journalists Association to look at community-focused, digital first journalism projects (2021).
His latest Futures Forum project is "Local that Works," a nation-wide research project that has collected and evaluated more than 500 examples of local public media service, looking to identify  projects that are efficient, effective and replicable across a wide range of public radio and TV stations.
In 1991 he was selected for the George Foster Peabody Award as executive producer of Kid's Corner, America's only daily radio call-in show for children, which, thirty years later, is still on WXPN serving families and children in and around Philadelphia.
EDUCATION
Mark earned a Bachelor of Science degree in Mathematics from Manhattan College and a Masters Degree in Mathematics from the University of Wisconsin-Madison.